eLearning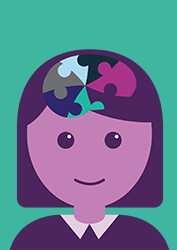 Want to learn more about applying behavioural insights to public policy? Take BETA's free online course—
Behavioural insights for public policy
.
There's six learning modules, each with interactive quizzes to measure understanding, and a test with certificate at the end. The course covers the basics of behavioural insights, how these ideas can be applied in a government context, as well as an introduction to designing and evaluating behavioural insights interventions. You'll also learn about the work of BETA – the Behavioural Economics Team of the Australian Government.
This course takes approximately 15 minutes per module (about 2 hours in total) – but you can save your progress and do it at your own pace.
Please note: this course works best in Google Chrome (not Internet Explorer).
Lecture series
We run a regular lecture series with expert speakers from around the world. Come in person or dial in, keep an eye on our twitter feed for updates or contact us to find out more.
---
Other training courses
Want to study behavioural economics or related courses online or face-to-face? Here are some courses you might like to take.
Study face-to-face
Course
Where
Commitment
Learning level
UTS Graduate Certificate in Behavioural Economics
University of Technology Sydney, NSW
Full time: 6 months, Part time: 1 year
Extension
ANU Behavioural economics of policy design: the why and how of Nudge
Australian National University, Canberra, ACT
1 day
Foundation
ANZSOG Behaviour change in public policy masterclass
Wellington, New Zealand
2 days
Foundation
QUT Graduate Certificate in Business (Behavioural Economics)
QUT Gardens Point Campus, Brisbane, QLD
Full time: 6 months
Part time: 1 year
Extension
ACSPRI courses @ ANU:
Australian National University, Canberra, ACT
University of Melbourne's Parkville Campus, Melbourne, VIC
Varies
Varies
Study online
Study overseas